Home » Movies that set the fashion scene ablaze
Movies that set the fashion scene ablaze


Paint me red, paint me green, paint me serene!
Have you ever thought of what the movies have done to our lives? How much have they affected our behaviour, our lifestyle and most of all, our fashion sense. If it were not for the movies we would have still been in the forties, wearing the same suits and dark shades of brown and grey.
We have decided to give an ode to the movies in history that have managed to contribute significantly to fashion trends in the world.
Fight Club



When we see Brad Pitt in his crazy 70's garb, with the little addition of his antics, we realise how Saturday Night Fever look was made highly popular for the fashion oriented men. The flashy, patterned shirts and unmatching tight pants have been in fashion since. Many have rejected it with diligence, while the others have made it a choice to walk out in public. Pitt seemed to have made an unchallenged pair with his character and his clothing. So crazy, sexy, weird yet cool was his get-up that, at that point of time, it could make any girl drool for him.
Annie Hall



If you have not watched this movie, it's about time you took a day off and rented its DVD. Annie Hall has had a remarkable response by all the generations. Even the ones predeceasing the movie. An intelligent woman, who gave importance to herself before her self-centred boyfriend, which woman would not want to be Annie? And thus the Annie trend was started, with almost every girl trying to copy the straight cuts, masculine silhouettes, round glasses and cropped hair.
American Gigolo


See Also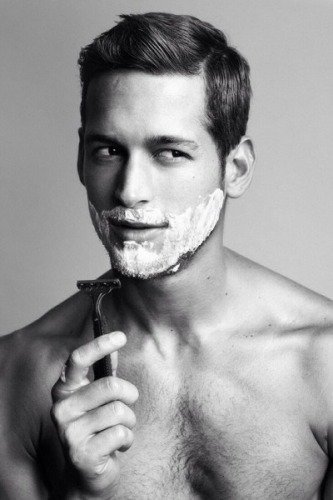 Home » Movies that set the fashion scene ablaze
Who would have thought of Armani as a starter brand ever! As we see Armani at the moment is all because of the movie by Paul Schrader. In the 1980s, Armani was still trying to pick a right trail to success in the U.S and worldwide and it was found by dressing the über sexy Richard Gere. What brought about the success of the brand was just due to the sheer talent of Giorgio for making of his suits for this film and obviously the success of the film itself that was a catalyst to the promotional boost that Armani needed at that point of time.
Clueless



This movie, though not a popular one amongst men, has been a powerful influence on the fashion statement for many women the world over. The schoolgirl skirt and knee high stockings and clodhopper heels make for the most sought after fashion trend since the nineties. Speaking in the 'bitchy' lingo, 'as if' and 'whatever' became a trend that raged on for years. We should be thankful to this movie for introducing plaid mini-skirts and stockings, platforms to the women around us, without them we would not have had many fantasies come to life.