Home » Men's Fashion Trends 2016
Men's Fashion Trends 2016


Men's trends have evolved year-on-year and only seem to be getting better. 2015 has been an absolute stellar year on the men's fashion front. Indian men have been bold in experimenting with their looks which has seen the overall fashion quotient soar sky high. Accessories have entered mainstream styling and jewellery is fast becoming an essential part of every trendy man's closet.
2016 promises to be all about balancing quirky and stylish clothing, versatile hairdos, stylish jewellery and more. One of the country's leading men's fashion journalists and an authority on luxury menswear and trends – Riaan J. George, shares this views on what to look forward in men's trends for this year. So follow the expert and raise the fashion quotient this season.
Classics make a comeback in Men's wear
Unisex and layered fashion in soothing colours, with prints patterns and embroidery will be big on the style meter throughout 2016, say Indian designers. With the Olympics slated to be held this year, sportswear such as crop-fitted jackets will surely make their way in men's wardrobes.


Tuxedos make a comeback as the norm de jour for occasions where men must dress up. Colours like mauve, greyish pink, powder blue, and teal are the colours to watch out for apart from regular shades.

Minimalistic accessorising with precious metals
The new-found interest in men's jewellery is a lasting trend which is rapidly moving into mainstream men's style and this year promises to be big on precious jewellery for men. Most men prefer a piece of jewellery that does not stand too high on the bling quotient, making platinum the natural choice for the stylish and discerning man.



Naturally white and eternal in nature, platinum makes for an expression of integrity without being too overt. It allows the trendy man to accessorize his look while steering clear from being garish, making it a perfect fit for any occasion. To know more about this precious metal and see more designs log on to: www.preciousplatinum.in
Fades, Undercuts & the stubble



2016's Indian man is all about versatility. Leading stylists say, Indian men are choosing hairdos that make them standout equally, whether at the office or at a party. Fades and undercuts will dominate hair trends for men in 2016, as Indian men continue to glam it up at the office while being quirky at parties. Experts say, men want to look boyish and boys want to look manly! So while the need to look professionally groomed at work exists, more and more men are choosing glamorous hairdos for leisure-time.
To project an image of casual elegance, the chin stubble is moving a notch up as a full beard or a fine moustache.
See Also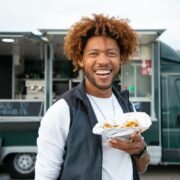 Home » Men's Fashion Trends 2016
Kick-off in style
Let's face it, anytime is a good time for a shoe upgrade! Women strut but the trendy man loves to putz around in his favourite pair of sneakers or flip flops for that matter. Whatever the comfort zone maybe, choosing the right shoe can make or break almost any look.
For those important business meetings leather treated shoes in tasteful hues are what we will be seeing throughout the year, with round-toes, oxfords, and square-toes will lead the pack. Whereas trainers, loafers, and lace-ups will be trendy for casual occasions.
Follow Riaan here:
Twitter: riaangeorge
Instagram: urbaneyebyrg