When you spend good money on a pair of leather boots, you expect them to last.
However, you need to consider the amount of wear and tear said boots will undergo, as well as their main application. Will you use them to keep your feet dry and protected on the construction site five days a week, or are they to complement your jeans during a night of bar-hopping?
Whatever your motivation for investing in a pair of leather boots, you want them to stand the test of time – and there are several steps you can take. Let's check them out.
Keep them Clean

Worn your leather boots for a long, leisurely hike on a muddy day? Been riding your motorbike through the dusty mountains? Enjoyed a relaxing morning walking along the beach?
Whatever you've done, be sure to clean mud and dirt off your boots on a regular basis – ideally, after each use.
A simple plastic brush will provide you with a good, effective clean. Sit your boots on newspaper or a sheet to minimize unwanted mess on your carpet, and allow the mud or dirt to dry first (this makes it easier to remove). When you (and they) feel ready, just brush gently but thoroughly until they look as good as new.
Investing in Oil

As well as brushing mud or dirt from your boots, oiling them can make a major impact on their lifespan.
To start with, be sure to clean them as per the above step, and then remove the laces. Next, place your hand in the boot deep enough for your fingers to come into contact with the inside's front.
Put oil all over the boot, especially between the sole and upper; you also want to pay attention to the seam. Why? Because these are the parts most likely to show wear and tear after extended use.
The tongues need to be oiled too – don't forget about them! Having laces pressed up against them for hours on end can take its toll.
Apply oil to your boots once or twice a month for best results.
Keeping them Dry is Essential
Drying your boots is essential to boosting their lifespan: if they get wet or particularly sweaty, don't keep them on your feet for the rest of the day if you can avoid it.
One fantastic option is to invest in a standing boot dryer: this should cost you no more than 50 dollars and is easy to set up. Place your boots on them, and they'll dry over several hours, ready to grace your feet once more.
Of course, one smart move is to limit how often you wear your boots in wet conditions. While leather will withstand moisture admirably, you may want a pair of boots designed for challenging outdoors conditions, waterproofed and stitched to minimize any leaks.
You can also waterproof boots with a spray, typically available from outdoor life retailers.
Take them to a Shoe-repair Specialist
Inevitably, your boots' soles will start to wear down or feel less supportive than they should. Rather than investing in a new pair as soon as the soles begin to lose their strength and comfort, you may want to take them into a shoe repair specialist.
See Also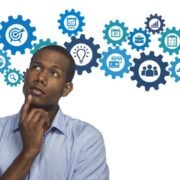 Home » How to Make Your Boots Last Longer
These professionals will be able to resole your boots and make them feel as good as new, saving you a little more money and allowing you to get more out of your initial investment. They will also be able to advise you if any other repairs need to be performed to boost the boots' longevity.
Alternating Between Pairs
One simple technique for getting more out of your boots?
Investing in two or three pairs.
While this is clearly more expensive to start with, you'll have multiple pairs to switch between one day after the next rather than subjecting the same pair to the elements non-stop. If you find the perfect style for your needs, with a fashionable aesthetic and impeccable comfort, by all means, buy two or more of the same!
However, you may want to invest in a couple of pairs which suit different purposes. For example, you may buy a sleek black pair of slip-on boots to wear with jeans on a night out, and a sturdy pair of brown lace-ups for hikes.
Work on a construction site and love to bike on your free time? Perhaps buy a pair designed more for sturdy protection and another for breathable comfort.
Be sure to use the above techniques to all of your pairs, to maximize their longevity.
The right pair of leather boots will keep you comfortable, dry, and supported for years, but you have to take good care of them, regardless of their manufacturer. These five tips are simple to follow and ensure you make the most of every cent you spend on your boots!