Home » How To Care For Your Neckties
How To Care For Your Neckties



The necktie is like the exclamation point of a well put together outfit. Mixing and matching ties with different shirts and suits helps break the monotony of sporting the same clothes every day. The delicate fabric of ties means they look worn out more easily than the rest of your garments. Wearing a creased, frayed tie is the equivalent of women sporting chipped nail polish. Tacky! Keeping your ties in shipshape is no rocket science. Here's how to keep your ties going for the longest time.


Untying the necktie
Pulling your tie at the knot must surely add to your rakish appeal! However, taking off your tie like that is a cardinal sin. Care begins with how you untie the tie. Follow the tie-tying process in reverse to take off your tie, or risk ruining its shape.
Storage
So, you got the untying part right but you throw your tie on the back of the chair where it will lie until you next wear it? No way. Ties are very impressionable because they are made of delicate material. It's imperative to get an inexpensive tie rack. It makes storing and organizing your ties a lot easier as well as letting the creases and folds from the knot to fall out. Hang your tie rack someplace that's cool, dark and dry.
For frequent travellers, investing in a tie case is a good idea. However, you must unfold and hang out your ties once you get to your destination. Hanging them in the shower is a good idea since the steam from your hot shower will clear out the creases that come from being rolled up too long. You could also, fold your ties into fours or roll it up starting from the narrow end and place it in your coat pocket or inside your shoe while travelling.

Wrinkles
You might as well not wear a tie if you are going to wear a wrinkled, creased one. Wrinkles on neckties, though are unavoidable. Some of the most common causes of wrinkling are tying the knot too tight, storing ties improperly, undoing the knot by pulling at the thin end, etc. Regular use also leads to wrinkling around the knot. It is best to have at least three-four ties for each suit so you don't overuse a single tie. Hanging them up in tie racks helps to get wrinkles off. If this doesn't work, you may use steam to get rid of wrinkles. Ironing however, is not an option.
See Also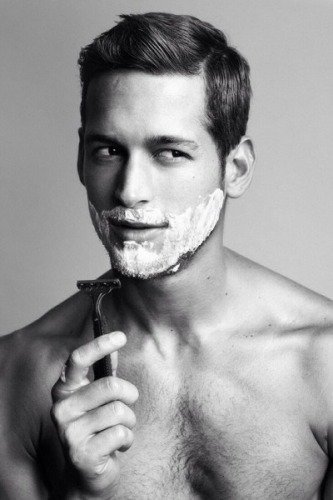 Home » How To Care For Your Neckties
Stain removal
While wearing wrinkly ties is not shabby chic, there's absolutely no chance in hell that you can get away with wearing stained ties. If you happen to get food on your tie, try blotting it with cold water to prevent it from setting in. Do not rub. Seltzer water (also known as soda water) works better than water. Dab a little talcum water to soak up greasy stains. Brush off the residue and clean with a soft cloth later. If nothing works, take it to the cleaners.
This article was originally published on The Label : How To Care For Your Neckties