Home » 6 Fashion Brands For Men To Shop From This Spring Season
6 Fashion Brands For Men To Shop From This Spring Season


With the season changing and crawling its way toward summers, I am sure most of you are looking to re-organize your wardrobe. To ease your pain of finding the right clothes and accessories, I have made a list of 6 fashion brands for men to shop from this spring season.
Take a look and happy shopping!
Stefano Ricci
From wallets and bags, Stefano Ricci, one of the well-known fashion brands for men has successfully moved its attention seamlessly towards menswear in recent times. And we are here to talk about their new line of jeans. The Renowned Stefano Ricci Blue depicts lightness and comfort crafted in the purest of form and materials.

With cuts next to perfection, this new line is light, relaxed and oozes elegance, never seen before. You can feel the relentless research that has gone in this new line to make products from best of the raw materials that team-up with brilliant Italian craftsmanship that Stefano Ricci is known for. Casual, yet classy, you ought to give them a look in order to up the ante in your wardrobe.
Nike
Cut and strike; this is what the Nike's new Hypervenom 3 football boots were designed to do. And to complement these critical components of goal scoring, which is ever so vital in a football game, Hypervenom has undergone a radical makeover; easily visible from the shift towards Flyknit and the introduction of a new plate.

In order to achieve customizable fit, Hypervenom 3 leverages three meters of Nike Flywire cables, compared to the one metre that Hypervenom had previously, within floating channels that can be adjusted to preference via the lateral lacing system. Thereby, enabling the players to fine-tune the fit at each loop for more precise lock-in!
Also Read: THE GUY'S GUIDE TO THE SMART CASUAL DRESS CODE
Monte Carlo
If you are a Denim lover, then Monte Carlo's new offering this season that boasts of an exciting range, is all set to entice you into some shopping; even if you had no plans to do so.

The latest collection includes:
Royal Denim, which is made of imported Italian fabric to provide 360-degree comfort.
Aroma Denim, fragrant soaked denim that lasts up-to 8 washes.
Hexa Denim- Offers you UV protection and anti odor fatures.
Ocean Blue Denim- A collection of different shade of blue, that are perfect for hot summers for men.
VANS
One of the leading names in the fashion brands for men, VANS's new collection comprises of cheerful colorr, patterns and designs, that are at sync with the current trends of the year.

See Also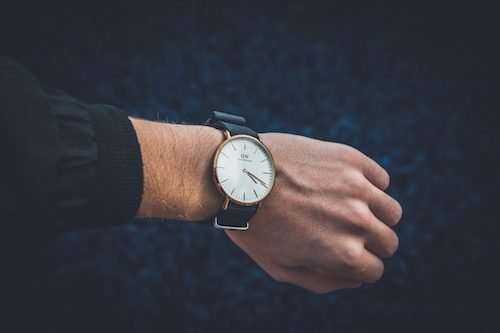 Home » 6 Fashion Brands For Men To Shop From This Spring Season
Also, the selection is a mixture of choicest collections by Vans such as Nintendo, Dabs Myla, 50th Classic, Toy Story and Van Doren.

Jack & Jones
Jack & Jones is one of my favourite brands. Modern and edgy, J&J is a brand made for the youth to keep their trend quotient high with very little effort.
The collection boasts of a lot of variation, but I liked this shoe, for one simple reason- simplicity! Picking these shoes will help you at two front, one- to attend a nice casual business meet, two- to keep those feet dancing to the beast in a club, if you so wished to.
Selected Homme
If you want to muster light colors, that look edgy and finely crafted, then this is your brand to go to. Selected Homme, spends a lot of time in finalising its natural looking materials, a vital step to make spring appearances not only trendy, but comfortable.

The pic above might look basic, but trust me when I say this, the basic of Selected Homme, is far better than the loud of many others!

Sandeep Verma
One of my friends once said, I am in love with words and a zoned out poser... well, I will keep it the way it has been said! Besides that you can call me a compulsive poet, wanna-be painter and an amateur photographer