Home » 5 Stylish Accessories You Should Wear in the Summer
5 Stylish Accessories You Should Wear in the Summer


Peter Minkoff
Peter is a men's grooming & fashion writer at High…
Summer is the perfect time of the year to show off what you've been working for all year long, and also to go all out with your unique style. Along with the clothes you wear and the colors you rock, it is the accessories that will enhance your personality and separate you from the rest.
So let's take a look at the best stylish accessories you should be sporting this summer.
Sunglasses, obviously

Let's get the most obvious accessory out of the way first, shall we? Sunglasses are cool and if you disagree just take a look at Slash and Tom Cruise. If you want to give off a bad-to-the-bone kind of vibe, you should get yourself a pair of manly sunglasses.
While you can't go wrong with a pair of badass aviators, there are plenty of other stylish choices for you. Something more square-shaped might sit better, but if you have sharp, accentuated facial features, then aviators are the way to go. Choose the color scheme depending on your personality, and stay away from sunglasses that have the same frame and lens color.
A hat is crucial

Wearing a hat is not only practical for keeping you alive under the scorching sun, but also stylish. There are thousands of hat variations to choose from, all with different features, patterns and color schemes, and you're bound to find something that fits you perfectly.
For instance, you can't go wrong with a fedora – it's stylish and it keeps the sun off your face. But, if you're feeling extra badass and you're quite certain you can pull it off, go for a cowboy hat.
Bracelets and necklaces
Bracelets are awesome, necklaces are sexy, no doubt about that. But as a man, you should go for something robust, something that looks like you've hunted your own dinner the other night and used the remaining parts to create your own jewelry – you know, to wear the remains of your fallen enemies and such.
This doesn't mean you should have a necklace made of body parts around your neck, but it does mean you should go for something made of leather, with a bone, feather or metal pendant. For a complete look, a few from the collections of braided Puravida Bracelets Stacked together will do the trick.
The right cufflinks

When you're wearing a summer suit for an outdoor pool party or your friend's wedding, you have to be careful about the accessories you're going to use – they could make or break your appearance. A traditional pair of cufflinks you would wear for a black tie event simply won't do, and you need something that is more relaxed yet stylish.
See Also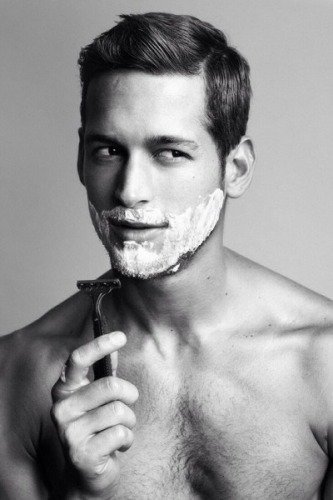 Home » 5 Stylish Accessories You Should Wear in the Summer
If you want to bring your own flair to the party, you need a pair of murano glass cufflinks that you can use for any occasion.
A summer watch
Now, to get another thing out of the way, wearing a watch is a must for a man. Watches are stylish, manly, and they complete any outfit. There is no situation in life when you shouldn't be wearing a watch, except maybe when having a shower.
Not every watch was created equal, and different styles go with different occasions. An elegant, black watch cannot be worn with flip-flops and a snapback, while a summer, woven watch looks ridiculous on a stylish suit. So make sure you have a watch for every season and occasion, and this summer you can opt for a military piece with a brightly colored, woven bracelet.
These accessories are tried and tested style pieces that are not only practical but also meant to portray a unique image. With these tips, you will be confident, stylish and dressed to impress at any summer occasion.

Peter Minkoff
Peter is a men's grooming & fashion writer at High Street Gent magazine from UK. Beside writing he worked as a menswear fashion stylist for many fashion events around UK & AU. Follow Peter on Twitter for more tips.