Home » I am a greedy person : Palash Sen
I am a greedy person : Palash Sen


Gora badan lighting mare, goggle pahne taadhe saare…
No, I am not trying to melt down your ears by trying to sing a song, nor am I daring to write one! Above are the lines, from the lead song of the new album by the rock band Euphoria that is all set to tune in to your music buds with their new album; ITEM.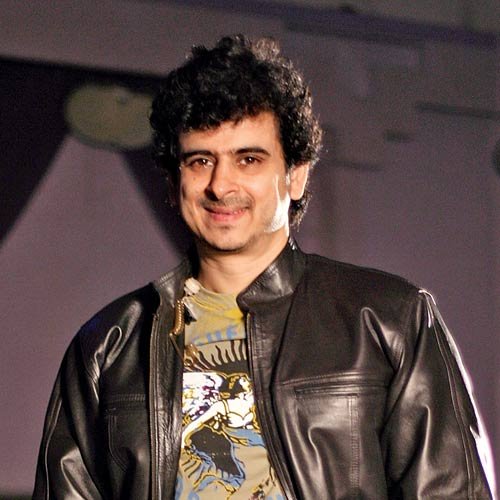 The band has also teamed up with online digital music platform ArtistAloud.com for their launch cast and the portal will stream Euphoria's performance on ArtistAloud.com on 10th November from 4 pm to 5 pm. I got a chance to speak to the lead singer of the band; Palash Sen, who calls himself a greedy person; greedy for good and meaningful music.
Here are the excerpts…
SV: 'Item' is a very unusual name for a music album isn't it?
PS: Not really! If you see around in our daily life, this word is all over the place and has so many meanings to it. Yes, one might argue that it is often referred to a girl who is hot looking or so on, but in reality it has a bit of everyone of us inside it. If some guy wears some funky clothes, then we call him item, if a friend acts foolish then we refer them as item. In short it is a wordfor and of common people. Being a common guy that I think I am, the title is well suited.
SV: So can this album be termed as – made by people?
PS: Absolutely! This album has nine songs to it and each one of them is inspired by what is happening in our daily life and the discomforts that we face, directly or indirectly. For instance, there is a song titled 'Kabootar', which is inspired by rich people and their intolerable attitude. Another one is 'Mujhe Jeene Do, which talks about the agony of 'aam aadmi' (common people) who has nothing to do with terrorists and terrorism, but is still affected by it. I have tried to take reality into the world of words & beats, and I am sure it would be appreciated by music lovers.
SV: Any song that stands out in the album as per you?
PS: (Smiles) There is one, that is titled – Ghum Sum (lost), that I think is perfect for our Prime Minister Mr. Singh as he is always lost and hardly speaks . Being a leader of the nation, I think people expect him to express himself more. However, I hope the song is taken in the right spirit and if there is anything to learn from it, it always adds on, isn't it?
SV: Euphoria chose to compose rock music with Hindi lyrics, a very unusual step considering people always associated rock with English lyrics.
PS: That is where we scored didn't we? I actually started writing songs in English, but when the idea of Euphoria came in frame, we thought of doing something different with it. Something that was virgin. Also, do you think Jimmy Hendrix singing a ghazal would appeal to people? Indian audience has a taste and acceptance level of its own and we just went by the simple rule of practicality.
SV: But has rock music evolved ever since you started?
PS: I don't think so! It is very stagnant and to an extent filmy music is to be blamed for it. People like associating with filmy music and that is where they see the scope of generating more money. I wouldn't believe even a bit if someone tells me that there is a dearth of talent in the market that can make a solo album hit. However, as the opportunities are so less for individual work, singers and composers are getting diverted towards movies.
SV: And who are the talents that we are talking about?
PS: Guys like Mohit Chauhan, Rabbi, Atif from Pakistan, and many more. They are such gifted artists but due to the hesitant approach of producers towards individual albums or something similar they are limited to singing in movies. This is what I mean about aam aadmi and the situations that he/she faces.
SV: Is this what the album is all about? A not so perfect society?
PS: Sandeep, I am an aam aadmi first and then an artist. But when I combine these two things, which is actually my only identity, I am bound to have an outburst. It is not only about filmy music, but also how things happen in the society that bothers me. A class that is common but has the knowledge to serve the society for its betterment is always pushed back by people who have no idea of what life is all about. That is how it has been, and trust me when I say that things aren't going to change anytime soon.
SV: But you are still in the battle field, taking it to a whole new level.
PS: Laughs! Yeah we can call it one. But with helping hand like ArtistAloud.com and Universal, reaching larger section of the audience has become easier, and non filmy music can now get much more exposure!
SV: What according to you is the USP of the album?
PS: The very fact that it is made up of life of common people makes it different. It has its own share of humor to it and a bit of social message. All I can say is, Item is a replica of every common men i.e. me, you, and the people out there.