Home » Hot Indian Model- Mariette Valsan
Hot Indian Model- Mariette Valsan


"I hope that the industry opens its minds to the different gamut of Indian beauty that our country possesses, and gets over its 'Fair and Lovely' syndrome, as it is an incredibly damaging message that we send out to young women and girls everyday. Everyone is beautiful in their own way."
These are the thoughts of one of the hottest indian model Mariette Valsan, one of the finalists from last year's Kingfisher Calendar Hunt. A dynamic personality filled with unmatched silky sensual touch, we caught-up with her recently in a light-hearted chit-chat.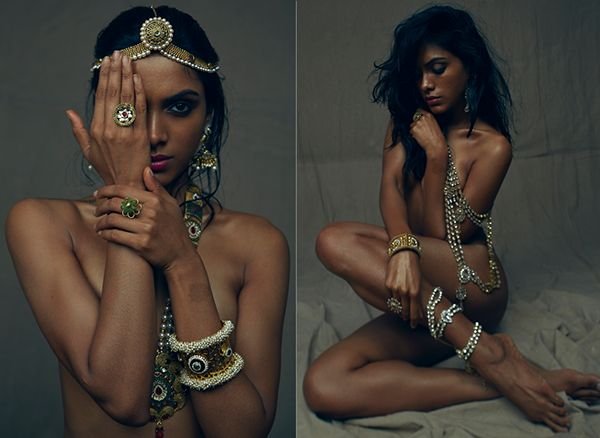 Enjoy the read…
SR – Your entry in KFCH was an unplanned move and happened all of a sudden. How was the over-all experience?
MV- The world of modelling was completely unexplored territory for me, and hence, I treated it as an adventure. I think that approach worked and the experience was brilliant. Right from meeting the real Indian supermodels – Milind Soman and Ujjwala Raut, who set the bar pretty high with just their presence, to the crazy and interesting challenges that lay waiting at every level – it was a brilliant experience.
SR – And what about the spotlight that it provided you. How difficult or easy was it to handle?
MV – Being a person who has always had an affinity for the stage and spotlight, it has been incredibly fun, but also challenging, as it was my first tryst with having a public persona. There were, and still are, moments when people get personal with certain inappropriate comments on social networking sites, which acts as a realisation of what all comes with the status. But all in all, the journey has been pleasant so far, and I look forward to bigger and better opportunities to prove that I deserve my time in the sun.
SR- Do you play any sport(s), to keep yourself fit?
MV- I always have been a sporty kid, and have loved to challenge the boys and match up to them in anything that they did. So be it cricket, football, baseball, or just any running games, I have always been in the forefront. In high school and college, I discovered my love for basketball and stuck to that, volleyball and football, where I represented my school and college at the state and university level in all three sports. Athletics and track have also been favourites. Basically, any outdoor competitive sport has been my thing.
SR – Did it come as a surprise when you won the title of best pictures in the show?
MV- It did yes! Coming from zero modelling exposure, it was a pleasant surprise to know that I am doing something right. But I also realised that I did best in the tasks I enjoyed, which was the Branch task (comes from climbing tress as a kid) and the martial arts class (have always loved superhero flicks and combat video games, especially Mortal Combat). It acted as a great confidence building mechanism for me.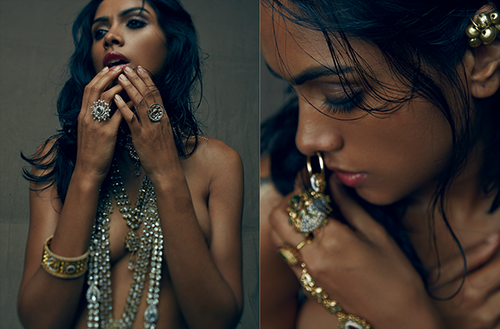 SR- As I know, you love theatres and also sing for a choir. What do you see yourself doing; let's say five years from now on.
MV – I hope to always dabble in the arts and if I find something that allows me to explore and challenge myself in all fields, it would be great. Since I love kicking ass as well, perhaps an action-comedy- musical might hit all spots! Jokes apart, I hope to be travelling the world and experiencing new moments every step of the way, not just five years from now but hopefully, for the rest of my life. Of course, I would love to be the next Angelina Jolie.