Home » Wearing Gandhi!


This Gandhi Jayanti, wear your nationalism!
Celebrate the symbols that the father of nation made so popular with a range of accessories launched by fourseven.in especially for the occasion. Fourseven, the brand that was born out of a love for all things Indian, brings to you the new symbol charms that not only give you a cool, quirky edge over others but also symbolizes Gandhian philosophy of non-violence and self-reliance.
Gandhi Glasses:



Go geeky with these mini Gandhi spectacles! They look cute slid onto your favourite chain or clunking with the other charms on your bracelet. To add to the delight, they open and fold just like a real pair of glasses. You've got to try these on!
Charkha:



Apart from being remembered as a Gandhian trademark, the Charkha is also a reminder of the simpler times, when time moved at a leisurely pace- much like the spinning wheel. Support these new exciting charms by fourseven which will add a twist to your look!
See Also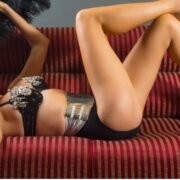 Ashok Chakra Charm:



Honor the spirit of 'India' and don the expressive Ashoka chakra with pride. The 24 spokes of the chakra represent 24 virtues such as love, peace, justice and courage.
Text And Images: Media Kit