Home » Van Heusen Most Fashionable Professional- Winners
Van Heusen Most Fashionable Professional- Winners


Van Heusen is a brand that is synonym to style and panache. Sophisticated as it might look, there are no second thoughts, that VH, as popularly known, is one of the bigger brands currently operating in India.
And to keep their motto of offering more to the consumer, they came up with a contest; Van Heusen Fashionable Professionals about three months back. End result? Winners emerging from various walks of life! People who are not a part of 'fashion world', but people who are working professionals, yet maintain their wardrobe to the best of their skills.
We talked to couple of winners and asked them about their take on fashion, what made them participate and what to do they think of this initiative by Van Heusen.

One of the winners Mohanlal Sivakumar, who works as a Recruiter says "An interest towards style and fashion made me take part in the the competition. My wish to become a trend setter pushed me towards the competition". He further added "style the word itself means creating new fashion and trend. For example, everyday a person changes his or her hair style and if he/she gets the highest compliment for 1 particular style that becomes their hair style at least for next 1 month. And it gets changed once that particular person feels bored of it. This is style; trying new things that clicks".
According to Mohanlal, the initiative taken by VH is actually a very good and encouraging one. Because the competition between working professionals is great, as this can help people stay tuned to latest fashion and trends and not dress-up their usual-self all the time. Besides, it's a refreshing change that can keep the monotony of life away too.
One thing that was easily noticeable while interacting with the winners was their urge to know more about fashion, and also their existing opinions that were very intriguing. Fashion at workplace for them is about making an impact on colleagues, partners, customers, and other people that they might end-up interacting face to face. It is imperative to dress-up apt in order to make a lasting impression on people and for most of them Van Heusen offers them the solutions with utmost ease.

Darshit Lahane, who works as a Project Analyst, said "First of all, I didn't take this as a competition. When I got to know about this event, I got excited and felt as if, this is something that I can do and I should do. The whole thing sounded very interesting and appealing to me. I mean, how often do you get a fashion competition for working professionals?" "It's a wonderful initiative taken by VH as working people gradually lose their interest in fashion and turn their lifestyle into a mechanical process. But thanks to VH, who gave everyone a wonderful platform to showcase their talent and gave them a chance to do what they always wanted to do".
It would not to be wrong to say that we need more such competitions for working people to get the fashion gig going around and this activity by Van Heusen is always going to the benchmark that others would have to meet.
See Also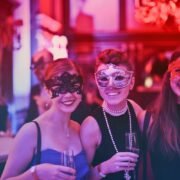 Home » Van Heusen Most Fashionable Professional- Winners
Tough one, right?
PS: Here is the list of the final 10 names for Van Heusen Most Fashionable Professionals
– Niharika Soni, Darshit Lahane, Payal Jain, Akshata Shanbagh, Rashmi Jyoti, Dr. Ruchi Dass, Ram Kumar, Mohanlal SivaKumar, Muzammil Khwaja and Binod Rai
– SV