Home » Sonu Nigam's Roadside Singing, A Marketing Gig?
Sonu Nigam's Roadside Singing, A Marketing Gig?


Veteran Bollywood singer Sonu Nigam in association with 'Being Indian' has released a video on Youtube, in which he is dressed as a homeless poor guy singing on the streets. While the motive behind the video has been conveyed by the publicity team and Sonu Nigam as a mean to enjoy the little joys of life all over again, we have a different point of view, which we are sure most of you would disagree with.


But then, we have a view and we would like to express it!
Here is what we have to say:
– Little joys of life are not in dressing up in a disguised identity and then attempting to get them, but to do things that can actually result in hearty satisfaction.
– If the intention was to get the little joy of life, then why film it and release it? Why not just experience and absorb?
– The video is a professionally shot short documentary type clip, with Sonu Nigam's singing echoing from the background.
– If you carefully see the video from 2:52-3:02, the reaction of the crowd there is horrifically un-related to that feeling of happiness and elation that one gets while listening to a homeless guy who can sign beautifully.
– The reaction of the crowd gives us an impression, as if, they knew that this whole thing is being shot and they need to be in the right frame to register their presence.
To us, this video looks more like an attempt by Sonu Nigam to catch-back onto his long lost glory days, wherein, he was the household name for being one of the most talented singer, if not the best, that bollywood has ever seen. In recent times, his stocks in the market has gone down drastically and this video just seems like a good gimmck to get back in the limelight?
Don't agree? Far enough!
See Also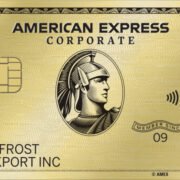 Home » Sonu Nigam's Roadside Singing, A Marketing Gig?
Just let us know what was the last super hit song sung by Sonu in the last five years that you can recall and relate to. We bet, you won't find many!
– Sandeep Verma