Home » Selfie with Salman


This summer, Being Human Clothing, is taking the temperature a notch higher. Through their contest #SelfieWithSalman, the clothing brand will provide 3 lucky winners the opportunity of clicking a selfie with brand ambassador, Salman Khan.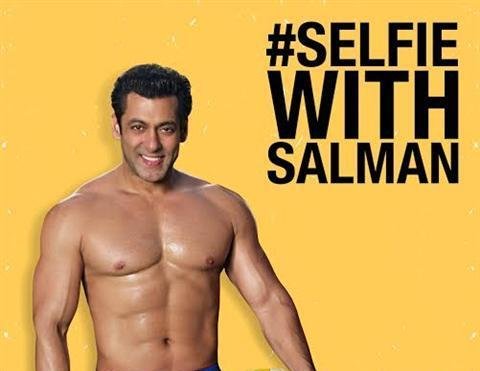 Flagging off the contest, Mr. Manish Mandhana, MD, Mandhana Industries Ltd, said, "The contest was designed keeping in mind the current trend of selfies which is extremely popular among the youth. It's a fun contest and gives 3 lucky participants the chance to meet Salman Khan in person. In addition to this, everyone who participates in the contest gets 5% off at our stores"
The contest spans 14 cities in India and all participants need to strike a fun pose with the 3-D installations of Salman Khan and upload the picture on Facebook or Instagram and tag @beinghumanclothing and use #SelfieWithSalman. The installations will be placed at various malls where the exclusive outlets of the brand are present. Furthermore, the brand is offering 5% off to all participants who show their selfie with the installation, at the billing counter.
The contest ends on 4th June 2014. Three lucky participants with the most fun pictures will get a chance to click a 'selfie' with Salman Khan in person.
So click away to meet your favourite star!
See Also

Home » Selfie with Salman
Further details can be found on www.beinghumanclothing.com.
Text and Images: Media Kit