Home » Rs 500 Abolished! Things That You Need To Know
Rs 500 Abolished! Things That You Need To Know


Mr. Narendra Modi has hit a big blow to those who own black money, as it pulled out Rs 500 and Rs 1000 currency notes from circulation all across the country effective midnight of Nov 08, 2016.
With no other change in any other form of monetary exchange, this clearly is a move targeted to curb money laundering.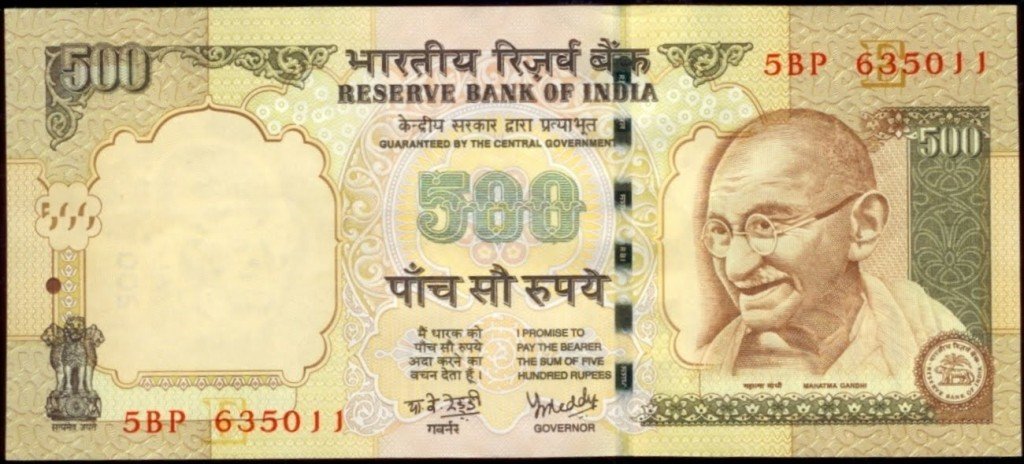 Here's all that you need to know about this move, as a normal consumer
1. First thing first. You can deposit the old INR 500 and INR 1000 notes directly in banks or post offices, but it has to be between November 10 and December 30, 2016.
2. If for some reason you fail to do so, you can exchange notes till March 31, 2017 at specified RBI offices, once you file a proper proper declaration.
3. There will be an initial limit of Rs 10,000 per day and Rs 20,000 per week on withdrawal of money. However, this will be increased in the coming days.
4. You can exchange the old notes for cash upto a limit of INR 40,000 at any bank or post office, by producing a valid ID Proof. You need not have an account in that particular bank to avail the exchange..
5. Hospitals and drug stores will continue accepting INR 500 notes till November 12, 2016
6. Proper arrangements have been made at the airports so that travellers entering/leaving the country are not inconvenienced.
7. Designated fueling stations would also accept these notes till November 12th.
8. Petrol pumps and retail outlets will have to keep every single entry of cash transaction with Rs 500 and 1000 notes till November 11.
9. ATMs will remain unfunctional on 9th November, and at same places on 10th Nov as well.
And how would it impact on business sectors?
See Also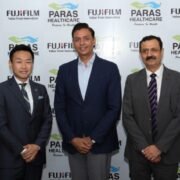 Home » Rs 500 Abolished! Things That You Need To Know
"Old high denomination ban will impact the private healthcare sector for next 3 to 6 months, and the impact would be higher for home healthcare service providers and door step service providers. If we look at consumers such as patients with chronic illness and old patients, they always keep cash with them for all sorts of medical needs and usually old patients living alone always ensure they have sufficient cash for emergencies. Looking at the new limits for withdrawal it will take time for these people who rarely go to a bank to recollect sufficient cash. On the other side, 70-80% door step services in healthcare such as diagnostics or home care are paid at the time of visit in cash. These services are going to get affected by a lot of cancellation in the absence of cash. Even once the bank gets opened everyone would like to use cash for daily needs until there is an emergency. I am afraid that medical services being part of urgency and critical category are not kept out from the ban. This also could result in the delay in treatment for many patients."- Deepak Sahni, CEO & Founder, Healthians.com
Mr. N K Aggarwal, Chairman Crystal Crop Pvt Ltd. said "The government's decision to withdraw Rs 1000 and Rs 500 notes is fantastic. It will be a game changer.I welcome it wholeheartedly. It will remove huge amounts of black money that has been in circulation. It will have a very positive impact on agro-input industry which has, for long, been grappling with the problem of spurious products, sold in cash to farmers without invoices. The move will benefit farmers. They can now get genuine products which will improve their yield and income.  Commission agents have long played a crucial role in agriculture.  They will cease to exist and hopefully, the benefit will go directly to farmers.  They can rejoice at the development. They can now hope to get quality products with proper bills. But dealer from rural markets,whose business is mostly in cash, will be adversely affected".
Mr. Umang Srivastava, Joint Managing Director, Bonita India said, "I believe this move by our Hon'ble Prime Minister, Sh. Narendra Modi, is a financial masterstroke that will help curb the phenomenon of black money and will help check terrorist activities. Not only will it contribute to reduce inflation due to excess liquidity in the market, but will also put our economy on a long-term path of cash-less transactions. On the retail front, we are not affected by this move as our transactions do not involve cash money transfers. Being a respectable and honesty-driven brand, our trade partners also do not indulge in cash transactions. From the consumer point of view, in the first few days, there will be some slowdown in sales as the consumers get to terms with this sudden dramatic development, but things will return to normalcy very soon. Our products are Home Utility products which the consumer needs daily; they will stop buying these products, though they can push off their buying ahead by a few days".
Here is what e-service providers are gearing up for this!
UrbanClap –– In case you've run out of cash and the neighbourhood salon does not accept cards, you could tap on UrbanClap app, even at short notice. In light of the announcement made by the H'nble Prime Minister last evening, UrbanClap has along with it's pre payment option, enabled a with a post service delivery payment option to all it's customers, there by allowing them to make online payments once the service is delivered.
Amazon.in – The likes of Amazon India and Flipkart have halted the option of paying for a product using the cash on delivery option. If you are to choose the CoD option on Amazon India, you will get a popup message that reads, "We have disabled CoD for you to save cash for essential payments. Use credit/debit cards, net banking or gift cards to complete your purchase.
Zomato – 
Food delivery service Zomato too is encouraging its customers to use the wallet service.
Uber – Uber too has a 'service announcement' for its users which reads, "Currency notes of Rs 500 and Rs 1,000 are no longer valid and your Uber driver may not accept these notes. Please carry smaller denomination currency notes to pay for your tip. Alternatively, you may link a digital payment method
"Online sales of lifestyle merchandise should get a significant boost , as the convenience of paying by cash at retail stores receives a jolt" says
Mr. Amit Dutta, Joint Managing Director, Luxehues.com
Here's the complete video of Mr. Narendra Singh Modi, Prime Minister Of India, addressing the country on the same.