Home » Online Shopping- A Trendsetter In Fashion Business
Online Shopping- A Trendsetter In Fashion Business


With a whopping response on some huge online shopping festivals, deals and discount offer sale, online shopping has certainly become a trendsetter in the ever growing fashion hubs. While we have the leading fashion designers opening their e-stores with some of their exclusive collections, actors are also getting encouraged and hooked towards creating their own online fashion clothing line. The current sensational example can be Alia Bhatt collaborating with the online shopping giant Jabong and introducing her own fashion wear creation! Now here's a way to go for online shoppers! Interesting stuff along with amazing discounts, totally irresistible!!!
Increasing involvement of Sales and Shopping fests:
Shopping websites are flooded with offers, exclusive deals and shopping festivals for the crazy buyers. What's more? Each and every category, each and every brand has a unique USP which the merchants highlight brilliantly and present it to the customers. Online shopping festivals such as GOSF help in the growth of online shopping business and this results in a huge sale of branded garments. Sites such as Myntra, eBay, snapdeal, Indiatimes shopping, Jabong actively participate in the festivals, thus catering to the huge consumer base. Simultaneously coupon sites are also earning profits with tie-ups and collaborations. Jabong recently, had a huge discounted sale on wide range of products, so if you planning to shop online on this Christmas and New Years eve, watch out for Jabong coupons on any of the coupon sites.
Prime-time or peak hours of online shoppers!
Some people are so addicted to shopping that many are glued to their smartphones and tablets when most of their neighbors are asleep – buying their desired products and availing huge mid-night sale offers. The most revealing finding of a recent study is, perhaps the 30% increase in online shopping between the hours of midnight and 6am.When people know there is a sale, they don't care what time of day it is. Shopping has become much more extended because of constantly updating online stores offers. The main cause for this change is the rise of Smartphones and Tablets. They are so much handy, portable and convenient that you are able to take them to bed in a way you would never have dreamt of doing with a laptop.
See Also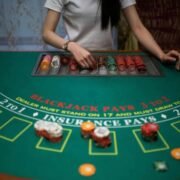 Home » Online Shopping- A Trendsetter In Fashion Business
Trendsetter!
Shopping trends are changing very often. Now a days, set-top boxes, camcorders and iPod docks have become slower sellers, while fitness gadgets are flying off the virtual shelves. With the festive season around the corner, there has been a 'significant rise' in online searches relating to 'online shopping' in India since the last month. Among Indian cities, Surat in Gujarat is leading search queries, followed by Bangalore, Noida, Coimbatore, Bhubaneshwar, Gurgaon, and Ludhiana. The Internet is increasingly becoming the preferred source of research and a prelude to their online shopping for Indians. This trend has been buzzing also because of several launches by mobile phone makers ahead of the festive season. So, welcome to the amazing world of Online shopping