Home » MS Dhoni – The Untold Story
MS Dhoni – The Untold Story


MS Dhoni AKA Mahi has surely been one of the finest Indian Cricketer in the last decade or so and of course one of the best captains the game of cricket has ever seen. However, there is still some mystery about this World Cup winning Twenty-Twenty champion and the king of IPL franchise Chennai Super Kings (now defunct).


Well, that might just change soon as the movie; M.S.Dhoni – The Untold Story, is all set to hit the silver screen on September 2, 2016.
Starring Sushant Singh Rajput this movie is already proving to be one of the most eagerly awaited release of the year. Interestingly the movie is produced by Rhiti Sports Management, the same firm that was in controversy a couple of years back for MSD's alleged stake in the firm, while it was managing certain Indian Cricket Players (read Suresh Raina), who were in the squad during that time. Though Raina did opt out of the firm after the news broke out, but the doubts of him getting extra benefits from the captain will always remain in the books.
Here's the official trailer of the movie. Do watch it and let us know what you think about it.
See Also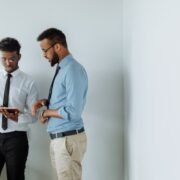 Home » MS Dhoni – The Untold Story
– StyleRug Editorial