Home » Mr Button


There's a thing about men's fashion, especially in India; it's a rare breed! And that rare breed of fashion is not very well treated either. Call it for lack of consumers or no attraction as a business module, people (and I mean brands and designers etc.), have always kept this less touched; almost virgin segment, at the back bench of the classroom that is known as – the market!
However, in recent times, there has been a 'little' surge in the market and we have seen quite a few brands and products coming out from the factories that are dedicated to uber cool men. Now, we for once, are hard genes to impress, purely because we cover only those products and names that we think can justify the tag that they carry with themselves.
Mr. Button! One look at the collection of this brand and we were getting all itchy in our chairs to have a go at their whole range. We did! And we loved it! Of course the designs and the fabrics used mattered, but what mattered most was the pricing of the products that has been kept at the bare minimum to make sure that men do not have to spend much or think twice when shopping (after all, we need the better part of money to shop for our wives and girlfriends ;)).
What I liked in my first browsing session of the brand was the look and feel of the website. A tinge of blue strap on the top mixed, with white background gives this portal a very clean and chic look, which makes the products across all range(s), very visible. It's easy for you to navigate and zoom in the products to see the fine details of the manufacturing, instead of ordering blindly.
We called for few products from the brand to check on the delivery timings and alas- impressive again.
Here are the details of the products that we called for, which we think complement each other perfectly- if ever we wanted to mix and match them together.
Blue Denim Pinteck Trouser With Cuff



A perfect foil for people who boast of lean body, this blue denim pinteck trouser with cuffs surely is a show-stealer. It fits true to size, have got contemporary look and a durable product to vouch for. As Confucious once said: "Perfectly fitting jeans are only, as good as the cuffs you roll 'em with." And keeping that in mind, it would not be wrong to say that Mr. Button has got the cuffs real neat and perfectly tailored in their denim trousers.
Denim Slip on with Stripped Linen Front



These Slip-ons are constructed with the finest quality of Denim and Linen, Ideal for finishing off the seasonal look. Finished with Thin TPR sole, they are comfortable, stylish and can upgrade your style quotient in an instant. Believe it or not, but the very first day I wore them and was walking into a pub, a girl (with her bf), had a look at my feet and said 'nice shoes'. Now, if a random girl takes the pain of giving you a compliment on something that you are wearing… you sure should believe that! Also, we think that these can be best matches with all your slim fit jeans (with or without cuffs), and can be good for casual outing.
Black Half Sleeve T-Shirt With White Strips



Simple, sober and clean. That's the look we prefer, when we do not really have to 'dress-up'. And this casual tee gives us that facility with optimum ease.
See Also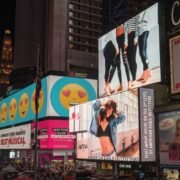 This will go with our Pinteck Trouser and our slip-ons are going to compliment them perfectly!
We will be penning down more on Mr Button in the coming times for their other ranges, so you better stay tuned to this page … as it is just a teaser for the brilliance that is yet to come!
– SV