Home » Most Handsome Men Of Bollywood
Most Handsome Men Of Bollywood


Indian cinema by far is one of the biggest entertainment industry in the world. Needless to say, it has given opportunity to numerous people… some talented… and some… well …. let's just not talk about them!
It would not be wrong to say that the faces that Bollywood keeps coming up with time and again, has made quite a few women go weak at knees. Here's a pictorial of few names which we think will figure in most of the list(s), when it comes down to the 'most handsome men of bollywood.'
PS: The sequence of the images is random and doesn't hold any ranking pattern!
– Vinod Khanna







– Vinod Mehra




– Mithun Chakraborty





See Also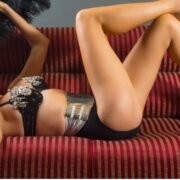 Home » Most Handsome Men Of Bollywood
– Ravi Kapoor AKA Jitendra




– Amitabh Bachchan