Home » Lee Denim Rush


Lee Jeans is all set to kick off its first edition of the biggest denim festival in India, Lee Denim Rush, a seven day fete of true blue craftsmanship and authentic jean legacy. The brand features the new additions in Autumn Winter '15 range along with bestsellers from previous seasons packed with exciting and unbeatable offers.

Denim Rush starts from the 28th of September and parades on in full force and effect till the 4th of October. Complete with irresistible offers, big and small, such as gift vouchers, movie tickets, Bluetooth speakers, Firefox cycles, Vespa scooters and top it all off with a flat 50% off on select merchandise. The collection features Stretch Deluxe, Urban Riders, 101+ and more in the extensive line-up that truly sets up to be a testimony to Lee's 126 years of constant innovation.

Though the denims are an attraction by themselves, the prizes of a Vespa scooter definitely gets the attention of many. With great denims and some good luck, you could take home a sweet ride. Another highlight being the Firefox cycles that are up for grabs too. Lee has a loyal fan base of cycling enthusiasts owing to the Urban Riders range, one of Lee's unique products dedicated to the modern day cyclists. More cycling enthusiasts are expected join the fan base with the introduction of this offer.

See Also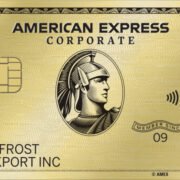 This grand festival not only celebrates the modern denim lifestyle, but also celebrates the act of giving. Lee Jeans has partnered with A Hundred Hands, an NGO that is dedicated to aiding the underprivileged. Just drop your old denims at any Lee store and walk out with a couple of movie tickets in return. These donated denims are given to the artisans at AHH, who will then create beautiful curios out of recycled jeans.
Images and Content: Media Kit