Home » Jabong Launches Destination F
Jabong Launches Destination F


India's leading online fashion destination, Jabong, has collaborated with Facebook at Work to launch a social intranet on mobile devices for its employees. The platform, named Destination f is an endeavor by the etailer to provide a one stop solution for its employees to ensure workplace collaboration through on-the-go access to all the company policies, workflows, polls, project updates, team discussions and other HR related activities.
Talking about the platform, Ananth Narayan, CEO, Jabong said, "A latest study by Economist Intelligence Unit (EIU) this year links higher employee engagement and business performance with mobile-optimized working environments, leading to increased productivity, creativity, satisfaction, and loyalty. As a frontrunner in innovation, Jabong is again taking the lead in engaging with our young workforce and creating a more responsive work environment through this mobile intranet. With 70% of our business revenues coming from mobile, it also dovetails nicely with our technology strengths in leveraging this platform for our internal customers."
A majority of Jabong's employees are millennials and this initiative also extends the brand philosophy of 'Be You' to encourage its employees to express and engage with the company beyond traditional emails.
See Also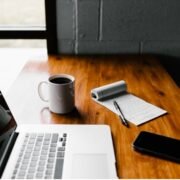 Home » Jabong Launches Destination F
Content:  Media Kit