Home » Giveaway Contest by RIOT


Here we are again with one more amazing giveaway contest, this time courtesy RIOT– a youth casual fashion brand.
2014 being the year for Football World Cup, the brand has come up with a collection of some cool casual tees in varied print and colours that would appeal to the football enthusiast. And if you are one of those who like following football and cheer loud for your favourite team and player, here is your chance to win something very special.
Here's all that you have to do:
– Like these fan pages of StyleRug and RIOT
RIOT: https://www.facebook.com/riotclothes
StyleRug – https://www.facebook.com/pages/Style-Rug/112760995502236
StyleRug Twitter : https://www.twitter.com/stylerug

RIOT Pinterest: http://www.pinterest.com/riotclothes/
After you have liked these pages, you are eligible for this contest and all you have to do is answer this simple question by commenting on this post:
See Also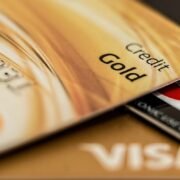 Home » Giveaway Contest by RIOT
– Who is your favourite football player and if you could send him one message what would that be? The best three messages will stand a chance to win a t-shirt each!
ABOUT THE BRAND
Be it the funky denims, bottoms, jackets, shirts for men or skirts, dresses, cardigans or tunics for women, RIOT is a one stop shop for all kinds for apparels and fashion accessories like belts, bags and flip flops. The company moves beyond mere buying to make it a worthwhile experience through the RIOT stores.
Targeting the pulse of the nation, RIOT provides casual designer clothing and accessories for young men and women. It also caters to kids and middle aged populace targeting metros and Tier II cities. The brand DNA of RIOT is an emotional hook cult as it promises inspirational fashion anytime you feel like it. With easy fabric breathability, enhanced cross infused lycra and superior quality, the brand offers the new look which is quirky, edgy and boisterous.
PS: The colour and design of the delivered product to the winner might not be the same shown in the post here and would depend on the availability of size and colour.