Home » FlipKart Fashion For Everyone Sale
FlipKart Fashion For Everyone Sale


There is one thing common about all shopping sprees…you can never get enough from them! And when it comes to a diverse seller like Flipkart, you for sure know in your heart that you will always be in for a treat. Not only for the variety that they offer, but also the quality of service that makes the experience all the more wonderful.
So, when I came to know about their fashion sale, I just could not resist and indulged in some self-spoiling session, result of which you can see in the images below. What was most satisfying was the time that Flipkart took to deliver all my products. It was super quick!




All my products came literally within 3 days of placing the order and needless to say the quality of the products remains unmatched!
If you ask me, I personally liked the hoodie and the camel color trouser the best, which goes best with the casual attitude that I have towards dressing. However, I opted to get them clicked on my team members Maneet Gogia and Vaibhav Malik and I think they did a tremendous job.
Flipkart has come up with #contest where you stand a chance to win vouchers worth 50,000/-. All you need to do is share your picture on instagram using #FashionForEveryone. After posting the picture submit your entries to website www.flipkartfashionforeveryone.com and stand a chance to be the lucky winner!

See Also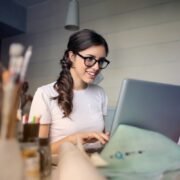 Home » FlipKart Fashion For Everyone Sale


StyleRug ke dil se 'Flipkart surely has taken the game of e-commerce to a whole new level, and with services that are unmatched from all the angles, they sure are the frontrunners of being the best for a long long time.'
Pic Courtesy: Suhail Suri and Maneet Gogia
Location: Pearl Academy Studio, Naraina