Home » Durex Signs Ranveer Singh As Brand Ambassador
Durex Signs Ranveer Singh As Brand Ambassador


 Durex, the global leader in sexual wellbeing, today announced an exciting new consumer campaign featuring Bollywood's boldest youth icon, Ranveer Singh, as their brand ambassador. Ranveer has been brought on board to promote the message of safe sex amongst the youth in our country. Introducing a unique concept called 'Rexing', Durex's new campaign reinforces the brand's belief that 'great sex moves you'.

The campaign has emerged from the insight that true love and great sex together create a singularly spectacular and magical experience that deserves to be celebrated by everyone, every day. Durex together with Ranveer Singh and a team of accomplished choreographers has developed a dance move called the 'REX' – a physical expression of joy and ecstasy experienced after a wonderful sexual experience has moved them.
A team of talented artists comprising of Karan Kapadia (Director), Bosco Caesar(Choreographers), Ravi Varman (Cinematographer) and Mikey McCleary (Music) have come together to create this peppy video. This is not all, the multi-talented Ranveer Singh has himself written and rapped the lyrics of the soundtrack as well.
See Also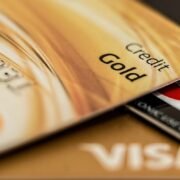 Home » Durex Signs Ranveer Singh As Brand Ambassador
Images and text: Media Kit