Home » Casio – Sophistication Meets Durability
Casio – Sophistication Meets Durability


If you own a Casio, you can relate to the title almost immediately. That's the kind of repute Casio has built.
Casio has always been a leader in the electronics industry, from the very first electric compact calculator they released in 1957 to some of the world's earliest ink jet printers and personal computers. However, it was in 1974 that Casio joined the world of timekeeping with the release of their wristwatch, the Casiotron. Designed to appeal to the consumer who was both tech and fashion savvy, this venture proved successful as the brand became synonymous with some of the most advanced electronic timekeeping pieces in intervening decades. The Casiotron was also manufactured at a time when watches were undergoing a revolutionary shift from mechanical to quartz mechanisms. Today, Casio watches are valued for their distinct, stylish aesthetic, but more importantly, their durability for adventurers and fans of the outdoors.
Fitting the Brand to the Wearer
Casio makes a watch for every type of hobby and adventure seeking sportsman, take for example, its G-Shock series, and especially the new Mudmaster model. This version joins its predecessors the Gulfmaster and Gravitymaster, designed for sailors and frequent flyers, respectively. The brand has thus far been aimed heavily at people who desire durability in a wristwatch that also boasts the cutting edge technology for which Casio is famous. The New York Times also praises the Casio G-Shock series as the best watch available for adventurers, describing it as indestructible.
Unebelievable? Watch this!
What the Brand is All About
In their spotlight on the Casio brand, WatchTime describes how the company that started in 1946 quickly rose to prominence in the timekeeping industry by the 1970s, after combining their extensive expertise in consumer electronics with state of the art timepieces. Casio also produces affordable watches that aren't designed solely for show. They combine technology and durability while also being cost effective and built to last. Casio watches in India bought on Ethos Watches can cost you from Rs.4995 to Rs.24995 depending on the model you choose. It's one of the soundest investments you can make if you're looking for a reliable, hardworking timepiece.
A History of Innovative Design

The Verge reports that some of the most interesting wristband designs over the years have come from Casio, such as a 1989 model that showed moon phases with sunset and sunrise times, or the wristwatch that featured a calorie counting fitness tracker (whoa, it's more useful than they must have imagined! ) all the way back in 1991. Later came versions with cameras, MP3 players, and touch screen technology, all before the advent of the smartphone or smartwatch. NetNewsLedger summarizes the history of the Casio G-shock series with the brand's 1981 concept they called the Triple Ten, a watch that could hold up for ten years, possessed water resistance, and excellent shock absorbency. Subsequently, the DW-5000C came out in 1983 which established the model for every G-Shock timepiece since. Today, Casio has many different models of watch, some of which have features more useful to someone interested in the outdoors, and some that possess simpler features but are heavy on style.
See Also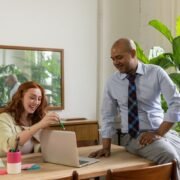 Home » Casio – Sophistication Meets Durability
Style Alongside Substance



Casio timepieces aren't only about holding up under duress, and they're not only worn by adventurers. These timepieces also come in an array of aesthetics, whether your sense of style is retro or ladylike. For example, if you're seeking a pretty timepiece, the Casio Sheen boasts an elegant array of rhinestones, semiprecious metals and an easy to read face. On the other hand, if you need something that you can see when you're hiking, many of the G-Shock models have back-lit numerals for when it gets dark out. Casio has ensured its brand viability by successfully catering to a diverse customer base, but its core values always remain durability with style and avant-garde technology.
What's To Come
Like many other famous timepiece brands, Casio looks to be headed down the smartwatch route in 2016. According to PCMag, Casio is aiming to release their first full-fledged smartwatch by March of next year. Given that they're a leader when it comes to tech savvy gear for your wrist, it's only natural that the brand would eventually toss their hat into the wearable technology ring. Much in the way that the revolutionary Casiotron debuted over four decades ago, Casio is sure to continue in its innovative approach to the timekeeping industry as technology as continues to accelerate.
Casio's leadership in the electronics and technology industry has also made the brand a reliable maker of state of the art timepieces, also a reason the brand has remained strong. Not only does Casio make solid products all around, but the brand itself is synonymous with long lasting quality. If you're looking for an affordable timepiece that you can depend on for years to come and that will function as a good investment, Casio is the way to go.
Get gripped to it fans!