Home » Baywatch 2017 Trailer And The Missing Priyanka Chopra
Baywatch 2017 Trailer And The Missing Priyanka Chopra


Baywatch 2017 trailer is out and it looks sizzling; even that is a word that puts it mildly in front of you though!
Dwayne Johsnson is looking as good as ever and actually growing by leaps and bounds in every new release, Alexandra Daddario; well, I just can't take my eyes off her – absolutely love her, Zac Efron is looking every bit of hotness that he is and our own Priyanka Chopra… oh well.. even she is there – in one shot (ehh).
Priyanka Chopra might have thought that she has got some got some mileage going on in Hollywood after Quantico, however, Baywatch 2017 Trailer says a whole lot different story. Her blink and miss appearance has not gone un-noticed by Dwayne Johnson though and he has promised the Indian fans via his tweets that there would be more of this sultry actress in the next trailer.
But dear Dwayne, don't they say – first impression is the last impression?
One wonders, if the first trailer was an indication to how important the roles are of the respective actors in this new release.
Only time will tell. Till then enjoy this sizzling Baywatch 2017 Trailer and the images that you just can't get enough of!
See Also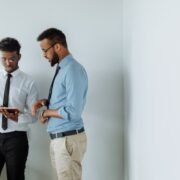 Home » Baywatch 2017 Trailer And The Missing Priyanka Chopra
Do leave your comments in the box below and tell us who your favorite character in Baywatch 2017 is!