Home » And The Moral Of The Story Is…
And The Moral Of The Story Is…


Way back in the summers of 1999, I don't know why, but I started penning down a poem. Needless to say, it was my first attempt! Linguistically challenged as I was (I did not know how to read/write in English fluently), the product that came out on those blank papers was a stupid, funny Hindi poem on lord Hanuman and his tail (Ya-ya, take a laugh) and how conveniently he burnt the hell out of Raavana's Lanka.
However bad it was (not that I knew it), I went and recited it to my brother, sister and my father. What happened next? Well, the guy who is writing this post became the butt of their jokes for some real long time! Though the timing of their 'taking my case' might have differed, but one line that was common between their banters was – dude you can't write…stop embarrassing yourself!
Call it me being egoistic, blame it on my rigid sun sign (am a Leo) or term it as my pain-I swore to myself that I will prove them wrong. Coming from Hindi medium schooling background, I needed a miracle to adapt to language and its verses in order to bury the agony of their jokes. Though I continued to write poems In Hindi, I never shared it with anyone and in no time I had filled three diaries with weird stuff that even I did not know I could ever think of.
But that wasn't my target!
As I continued to write my diaries and poems, I started reading English newspaper (the only one in the whole colony to do that at that time) and started spending countless hours in internet cafes chatting with unknown people and conversing with them in English on chat. Only my mother knows how much money she paid for my STD calls that I used to make to my online friends, so that I could communicate with them in English and feel comfortable about the language. I was still bad at it, but at least it was a start!
And then came the change that I guess I was waiting for!



During one of my chatting sessions (wherein I did manage to make an online girlfriend too lol), I came across a website- www.poetry.com that was inviting writers from across the globe to participate in an online competition of writing poetry. And the winner for the competition was to get not only USD5000, but also his/her poem was to be printed in their annual book and a song recorded for the same. Hesitantly I started writing my first poem in English (took a lot of help from Oxford dictionary to get some punchy words), penned it down and submitted it without much of hope! My next step was –forgetting that I had submitted anything….
Couple of months passed by and I had long forgotten that I had submitted anything anywhere. But one fine day, a postman came to my father's shop with a post with my name on it. YES… it was from poetry.com. Though I did not win (expectedly), they found my poem good enough to be printed in their book and also to convert it into a song. The letter was seeking permission for the same! What did I do? Do I need to answer that?
See Also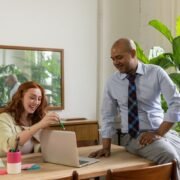 Home » And The Moral Of The Story Is…
The idea of sharing this story is that though I was warned by my brother, sister and even by my father that I would never be able to write and excel in that field (and honestly I had my own insecure demons to fight with), I took the warning as a challenge and continued to pen down nonstop.
Not blabbering, but the guy who once did not even know how to construct two sentences in English, in the last seven years, have gone on to work with brands like Gucci, www.stylekandy.com, HT CITY, Images Group. Became editorial consultant with India based magazine TLF, South Africa based magazine Sutra, freelanced for London based online magazine http://chasseurmagazine.com/ and had a weekly column with www.idiva.com to name a few. Not to mention he started his own online fashion and lifestyle property www.stylerug.net. And I sincerely do believe that those warnings given by my family members are the key factor to where I am today!
The moral of the story is, at times warnings come to you to change your life, and if you understand them well and work towards the remedy, then I am sure you would thank the warning to have knocked on to your door. But what matters is, are you up for the challenge when it does?

– Sandeep Verma