Home » Alessandro Michele wins British GQ Designer of the Year Award 2016
Alessandro Michele wins British GQ Designer of the Year Award 2016


Gucci's Creative Director, Alessandro Michele received the British GQ Designer of the Year Award 2016 at the GQ Man of The Year Awards, which took place at Tate Modern on September 6, 2016 in London, England.
Elton John presented Alessandro Michele with his award. This is another feather to the cap of this legendary brand that has created a rich history for itself.

Special word of appreciation should definitely go out for Michele, who had taken over the reigns as the Creative Director of Gucci last year when Frida Giannini quit, only five days before the Italian label's Milan men's show.
See Also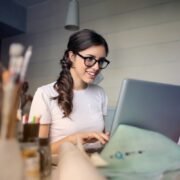 Home » Alessandro Michele wins British GQ Designer of the Year Award 2016
That collection was created in only 120 hours and gained a lot of rave reviews, which literally saved the reputation of the brand in the market.