Home » Tips To Tackle Hangover


Is your head buzzing hard after that crazy nigh-tout with your amigos, because of too much alcohol? We are sure, we all have been in that situation and looked around for solutions for the same or some tips to tackle hangover!
Our expert Chef Pallavi Nigam Sahay shares three easy to make drinks at home, that can take care of your hangover!
Pomegranate Lime Smash

Ingredients
Water, 1 glass
Mint leaves, few
Lime juice, 2tsp
Pomegranate seeds, 2tbsp
Soda, 1tbsp
Method
In a glass, muddle the pomegranate seeds
Now mix the rest of the ingredients in the glass
Your refreshing drink is ready
Virgin Bloody Mary

Ingredients
Tomato juice, 1 medium-sized glass
Worcestershire sauce 1 & ½ tsp
Tabasco sauce 2tsp
Basil leaves, few roughly torn
Method
Your drink is ready
See Also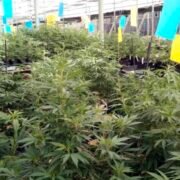 Home » Tips To Tackle Hangover
Green Apple Mojito

Ingredients
Mint leaves 3-4
Water medium-sized glass
Soda, just a dash
Lemon juice 2 tbsp
Green apple, a quarter, chopped
Method
Your drink is ready to serve