Home » Easy To Follow Fitness Tips For Workouts To Do At Home
Easy To Follow Fitness Tips For Workouts To Do At Home


One of the most common excuse that probably most of us give for not being in shape is- we do not get time to hit the gym properly!
Without a doubt, it can be hard to fit exercising into a hectic day that pulls you in every other direction than to the gym. But, what if, being too busy to workout was no longer an excuse? What if you could get an effective workout in 30 minutes a day- would you take those fitness tips in your life?
If yes, then here are four thirty minute workouts that we are sure can fit into your busiest day, when time is not really a luxury in your life.
Push-ups are a great choice here, with many different variations depending on your strength. But for our fitness tips seekers, we recommend doing a push-up with an exercise ball under the hips, knees or feet as you lower and lift the body.
However, you could also try a variation on a traditional push-up: From a face-down position on the floor, come to a plank position, supporting your weight on your toes and your extended arms. Lower your body down slowly, then bend your knees to the floor for a push-up.
One more example of this is chest press. Lying face-up on a bench with knees bent and spine in a neutral position, press a body bar or free weights from your chest up toward the ceiling. Fully extend arms without locking the elbows and move slowly in both directions, keeping shoulder blades on the bench.
Number of reps: Start from anything between 12-18 reps and slowly increase the number as and when you gain more strength.
Biceps and arm circles
Stand with legs slightly wider than hip-width, a twelve to fifteen pound dumbbell in each hand, elbows bent and palms up. Keeping spine straight, squat and circle left hand up and in toward your shoulder in a circular motion (as if beckoning someone toward you); reverse to lower hand.
Number of reps: Do 16 reps, then switch sides and repeat.
See Also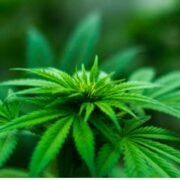 Home » Easy To Follow Fitness Tips For Workouts To Do At Home
This is one exercise, where the choices are endless. What you can do (read- fitness tips), easily at home too is slowed-down bicycle crunch. Lying on your back on the floor, fold knees in toward the chest and curl the upper body off the floor. With hands behind head, slowly rotate upper body to the right while drawing the right knee in and reaching the left leg out on an angle. Then rotate left and pull the left knee in.
Focus on bringing the shoulder toward the hip (rather than the elbow to the knee), and try to keep the opposite shoulder off the floor.
Number of reps: Four sets of 25 each

Sandeep Verma
One of my friends once said, I am in love with words and a zoned out poser... well, I will keep it the way it has been said! Besides that you can call me a compulsive poet, wanna-be painter and an amateur photographer