Home » 5 Ways To Lose Fat, Without Losing Weight
5 Ways To Lose Fat, Without Losing Weight


Do you have to deal with the fact that your weight seems to be appropriate, but most of it is just fat?
It's not actually possible for everyone to reduce the fat count, without affecting your actual weight. A much more effective way of looking at this problem is the same manner that a lot of bodybuilders do; when they bulk up to build muscles, and then slim down in order to get rid of the extra body fat.
Let's take a look at 5 ways that might help you keep your weight, but help in losing the body fat.
A Protein Heavy Diet


You don't really have to do any extensive exercise, but what you need to do is to make sure that you are eating healthy. Basal metabolic rate burns the calories in your body without you having to do any exercise, but for that it needs energy, and that can come from a high protein diet.
High Protein Food Sources: Yogurt, Cottage Cheese, Eggs, Milk, Whey Protein, ground Beef, Pork, Chicken Breasts, Yellowfin Tuna etc.
Invest In Some Green Tea NOW!


Research over the years has proven the fact that drinking green tree increases fat oxidation, which is a process that breaks down large molecules, responsible for collecting and forming fat.
Types Of Green Tea That You Can Consume: Simple Green Tea, Oolong Tea, Mint Tea, White Tea, Rooibos Tea.
Fish Oil
There are a lot of health benefits that have been associated with fish oil. It has also been successful in slowing down the growth of cancer cells, which we don't have to tell you are deadly.


If you are a vegetarian, then consuming capsules that are high on fish oil, can help you get rid of unwanted fat that has accumulated on your body. Fish oil is also considered to be one of the best workout supplements for those who workout rigorously.
Eat Your Heaviest Meal During The Day
Glucose levels in your body are depleted when you work out and it craves carbs. But, post workout, if you consume too much of it and go to sleep straight off, it would result in fat accumulation.
Keep your lunch heavy and dinner light, but a bit (not much), high on carbs, which would help your muscles to regroup and gain strength.
This would help you keep the fat levels in check.
See Also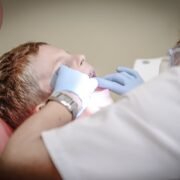 Home » 5 Ways To Lose Fat, Without Losing Weight
A Glass Of Water Early Morning


Water is a solution to almost all of your health problems. Dave a glass of water, as soon as you wake up, and if you can manage a warm glass of water; even better!
When you wake up in the morning, your body is in a dehydrated state, which slows down your metabolism. Drinking a glass of water empty stomach gives the body the right push and re-starts/fastens your metabolism rate- which in return help you fight fat accumulation.
PS: Before you go to bed, drink a warm glass of water with lemon and black pepper and no salt. Also, do not consume cold water, it makes you bloated and enlarges intestines, which can result in gastric problems.
Before we sign off: These are only some of the known ways, which can assist you in losing fat, while, maintaining your weight!
We would also suggest you, to do a bit of cardio every day. Guys, trust us, even a brisk walk of 30 minutes will do wonders to your body and help you fight this devil, also known as; Fat.

Sandeep Verma
One of my friends once said, I am in love with words and a zoned out poser... well, I will keep it the way it has been said! Besides that you can call me a compulsive poet, wanna-be painter and an amateur photographer