Home » Tommy Hilfiger Nautical Inspired Watches
Tommy Hilfiger Nautical Inspired Watches


Tommy Hilfiger has launched its Fall Winter watches collection, influenced by the Nautical Theme. Inspired by the transatlantic journey of the 1920's, the theme channels into the latest collection of timepieces by Tommy Hilfiger.
The men's watch collection mixes versatile styles with preppy, athletic touches including croc-embossed leather, stainless steel links, chronograph sub-dials and dual time faces. \
The sporty silicone styles include Tommy Hilfiger's iconic flag logo on the strap or the dial.
See Also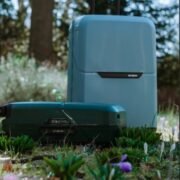 Home » Tommy Hilfiger Nautical Inspired Watches