The Pilatus cogwheel railway is one of the landmarks of Lucerne in the heart of Switzerland, and riding on the railway is a cherished experience for visitors.
The world's steepest cogwheel railway takes passengers from Carl F. Bucherer's home city up to the peak of its famous mountain, known as Pilatus.
One of the railcars is now marked with the golden emblem of Carl F. Bucherer, which will be accompanying the railway on its journey to the summit of Pilatus for the next three years.
Here's a snap shot of the same!
See Also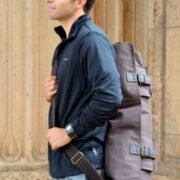 Home » Carl F. Bucherer On The Wheels